One of my favourite pieces of art is a print I have of this fabulous winged fox by Sandra Dieckmann: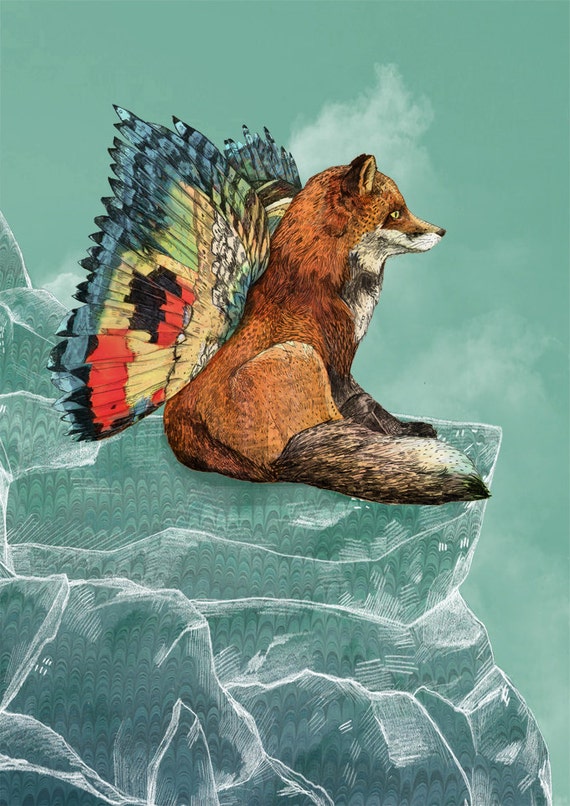 The print currently sits on my dresser top while it waits to be taken for framing.
I lie in bed looking at it, wondering what the fox might be thinking, and making up stories about where it has flown from and where it might fly to next. I'd love a pair of wings like this to fly with it :<3
You can buy prints of Ms Dieckmann's art from her Etsy shop. Do have a browse – she makes some wonderful art.